How to Make a Handmade Brick Photo Background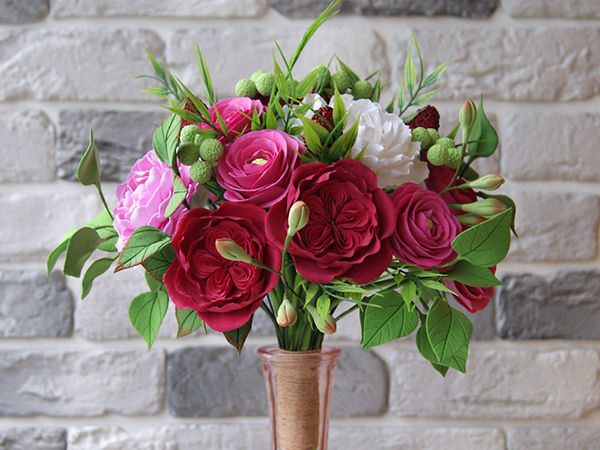 I guess that many craftspeople, taking pictures of their own works, need a photo background. So, I couldn`t solve this problem either. And then, I decided that it would be great to make a photo background myself to fulfill my own needs. And that's what I have done! To it, we`ll need the following:
a sheet of plasterboard;
gypsum multicolor brick (in a box of 0.5 sq/m);
paint (I used white, mat, water-based paint) and roller;
a hacksaw or a saw;
liquid nails (it is important that liquid nails match the plasterboard).
STEP 1.
At first, I placed all the bricks on a sheet of plasterboard and began to form a picture of the future background. STEP 2.
Once the brick pattern had become clear, I started to paint the plasterboard. I had chosen the paint at random. I was quite satisfied with the quality. It is better to apply two layers. STEP 3.
As some of the bricks stuck out of the plasterboard edge, I had to cut them into 2 halves. I used a homemade hacksaw with small teeth. It was easy to cut multicolor bricks, they did not crumbled. STEP 4.
Before glueing, I lay out bricks on a plasterboard once again and make them straight by gaps and edges. STEP 5.
I applied liquid nails and glued them to the background. Theoretically, it takes a few hours for the glue to dry to use a ready photo background, but I left it overnight. The next day everything was fine and nothing fell off. You may start taking pictures. The Result
It may seem that this construction is quite heavy, but it is not true. The brick is light, the plasterboard is heavy, but not difficult to pull up. All in all, I have made a pretty nice and textured background. Pink and green shades look especially good on this background. DIYs & Tutorials on the topic