Tender Jewelry: How to Make Foam Orchid Earrings and a Ring
Difficulty: Medium

Materials:

tameran

,

the iranian tameran

,

glue

,

wire

,

acrylic paint

,

brush

,

shvenzy

,

pins with a ball

,

pina silver

,

scissors

,

iron

,

mold

,

chain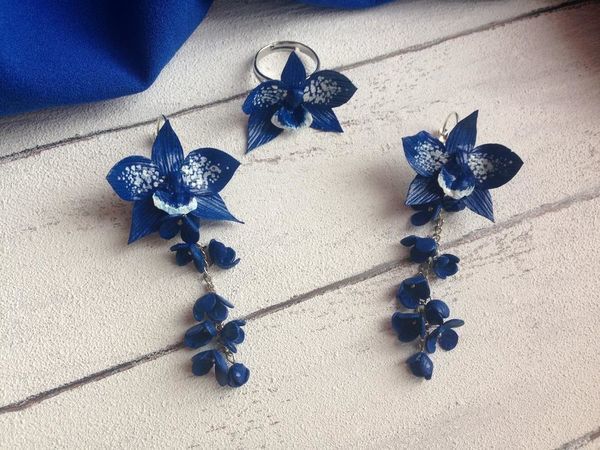 Today I want to talk about how you can create a set of jewellery out of foam. Materials and tools:
Iranian foam
mould of a Lotus petal
iron
melamine sponge
small scissors
instant glue
orange stick
toothpick
acrylic paint
half-matt acrylic varnish
brush
thin brush
thin wire
pins
metal ball tool
base for earrings
ring base
chain
earring fixtures
rings
necessary tools
Make three patterns of petals. Then a number of petals. Process foam with moulds, iron and the melamine sponge: Cut out 20 small flowers: Paint each detail with acrylic paint: Hold the blanks with tweezers: To give shape, apply each painted blank to the heated iron: To make the bottom petal specific, I worked with the ball tool: I also treated each petal with the ball tool to make them more convex: I pinned each petal after painting: Paint the pattern with the thin brush on some petals: Assemble flowers: To make a beautiful, neat loop, cut off the tail of each pin up to 1 cm: Bend the pins: And assemble the pieces of jewellery: I also coated the earrings and the ring with the half-matt acrylic varnish to get the glow and fix the paint: Thank you very much for attention and support!
I hope that this tutorial will be useful! I wish you many creative days and much joy! :)
DIYs & Tutorials on the topic