Sewing a Jacket with Lining for a Teddy Bear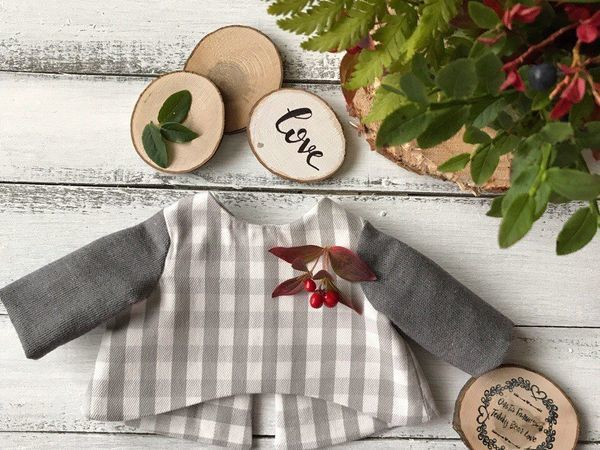 Today I want to show you how I sew clothes with lining for my teddy animals. This time, it will be a jacket for a bear. I will try to explain everything clearly and, I think, you will succeed!
Well, let's start.
You can draw a pattern yourself or download from the Internet, I share the way of sewing.
1. I selected two types of fabric: linen and grey check cotton — I used them for lining, too. 2. Cut out all details, lining also. 3. Tack the shoulders, lining and details of sleeves :) 4. Put the lining aside. It's time to sew in the sleeve. First, tack, then stitch on the machine :) Tack and carefully stitch the sleeves, iron the seams. 5. Pin all details: 6. Now sew the side seams :) 7. Join the lining and the main detail, tack them along the perimeter: 8. It's left to turn the blank outside in and it is almost ready: 9. Once turned in, combine the side seam and the sleeve lining, fold at 3-4 mm and stitch with a concealed stitch, I use monofilament! 10. Do the same with the second sleeve. Well, that's all! Our jacket is ready, now properly iron it and proceed to the decor. This part is easy and simple! I hope I explained all well, but if something is not clear — feel free to ask.
I would be glad if this tutorial comes in handy! :)
See you, create with pleasure!
Love,
Olga Galich
DIYs & Tutorials on the topic